SDM obtains record setting verdict in bitcoin case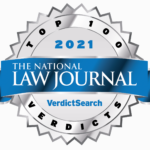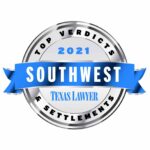 First in-person jury trial in Travis County in over 16 months results in record-setting verdict in bitcoin case
On July 23, 2021, the first in-person jury trial in Travis County in over sixteen months resulted in a verdict of over $43 million against Frank "Paco" Ahlgren and his alter-ego entity.  The in-person jury found that Paco Ahlgren improperly took tens of millions of dollars in bitcoin, gold, a multimillion-dollar vacation home and other real property belonging in part to his 87-year-old father. The case represents the largest reported verdict in Travis County in 2021, is the fifth largest reported verdict in Texas this year, and is among the Top 100 Verdicts in 2021 as reported by The National Law Journal.
SDM partners Ryan Squires and Abe Kuczaj prosecuted the case from beginning to end.  The case started with an emergency hearing in the late afternoon of March 13, 2020, as courts across the state began to close in response to the COVID-19 pandemic. That emergency hearing resulted in one of the last orders entered in Travis County before the Texas Supreme Court ordered in-person proceedings to cease: a temporary restraining order to prevent the improper transfer of tens of millions of dollars of easy-to-hide bitcoin and other assets.  After a lengthy temporary injunction hearing, those protections were extended through trial.
The two-week jury trial was selected for the Travis County in-person jury trial pilot program, which required the jurors, as well as counsel, witnesses, and court staff to use PPE and maintain social distancing.  Most of the witnesses appeared live, but some were allowed to appear via Zoom.
During the trial, the plaintiff presented evidence showing that Paco Ahlgren used the proceeds of real property in which he had invested his elderly father to rapidly accumulate large amounts of bitcoin beginning in 2015 when the price of bitcoin was below $300/BTC.  At the time of trial, bitcoin was trading above $30,000/BTC.  The jury also heard evidence tracing some of that specific bitcoin to the cash purchase of a multimillion-dollar luxury vacation home in Park City, Utah, as well as the other assets at issue.  The jury awarded over $41 million in damages and over $2 million in attorney fees, the largest damage award to a private plaintiff in Travis County in over 20 years, and the second largest actual damages award to a private plaintiff in the history of Travis County.
Case: Ahlgren Management Trust vs. Frank "Paco" Ahlgren, III, et al.